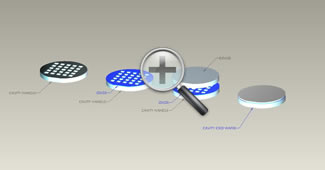 I ceMOS Technology is a leading supplier of 100–150mm Cavity Bonded SOI wafers for a large range of MEMS applications. By utilising years of deep silicon trench etch expertise and experience coupled with our advanced wafer bonding technology allow customer cavity expectations to be materialized into innovative products.
The IceMOS Cavity Bonded SOI is a pre-etched feature embedded under a silicon membrane. This provides an opportunity for the customer designers to develop more intelligent devices in order to meet the most demanding markets.
Our Cavity Bonded SOI solutions allows the customer to take advantage –
IceMOS superior bonding technology and expertise
Reduce any stiction issues at release
Simplified manufacturing flows
Low Cost Cavity SOI/Si-Si Solutions
Flexibility in construction around customer needs/downstream applicatio>
IceMOS can offer the various methods of constructing the customers Cavity Bonded SOI Solutions in order to optimize customer cavity requirements.
IceMOS customised CSOI solutions are used in the following fields:
Pressure Sensors
Microphones
Inertial MEMS
Microfluidics
Resonators
We also have the added advantage of incorporating advanced features into cavity Bonded SOI solutions which potentially opens up possibilities that might otherwise not have been considered.